04 October 2022
How improving your website can supercharge your Google Ads performance
Google Ads give businesses the ability to market to a vast audience of prospective customers. In fact, the platform is so wide reaching and powerful that 63% of people have clicked on a Google Ad, according to Hubspot's State of Marketing Report 2022.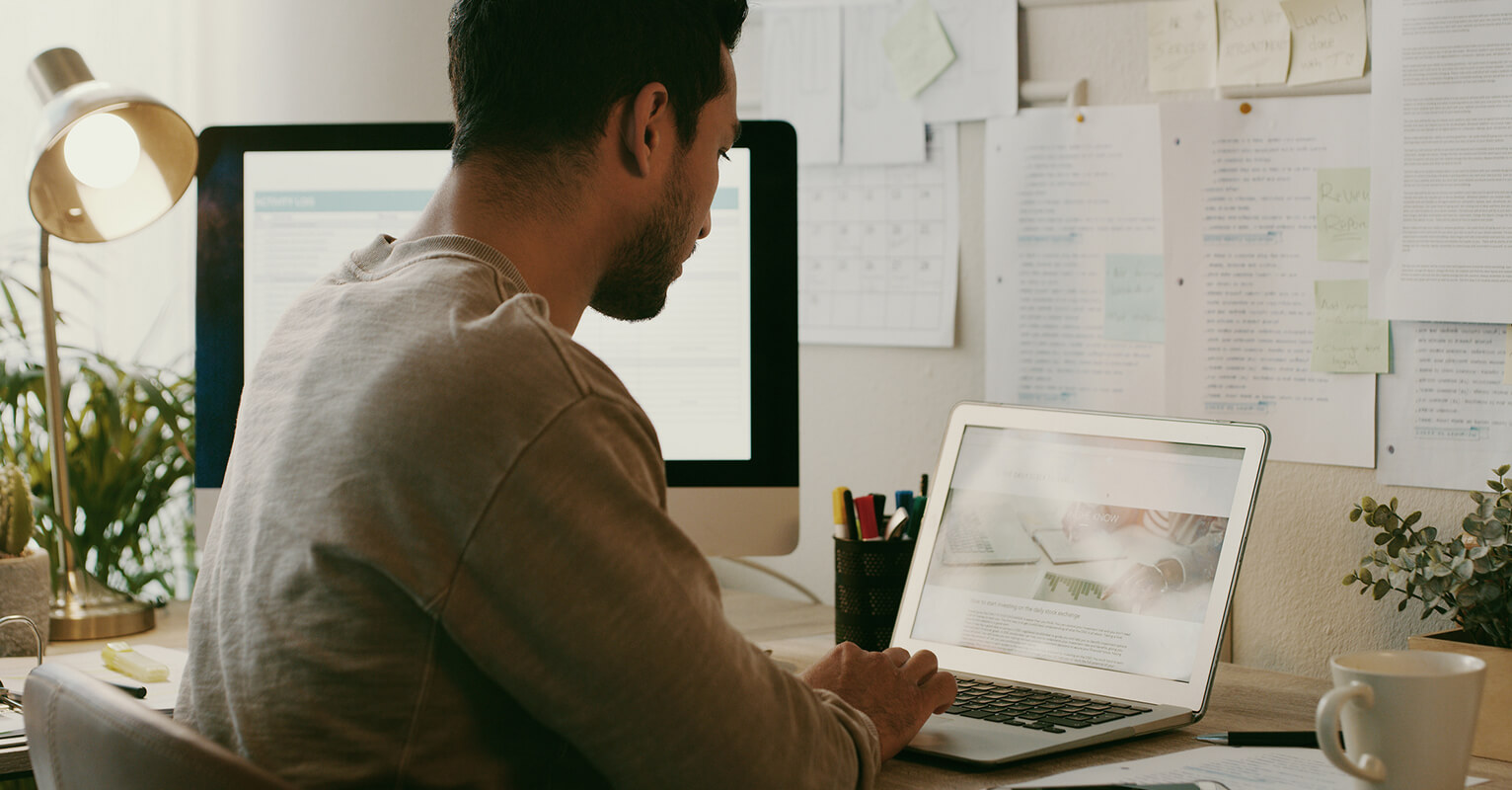 There's no question that you can reach your customers with Google Ads campaigns, especially when they're combined with a strategic focus on SEO. But how can you convert them to a lead once you have?
Google Ads: Website optimisation requirements
You can get your website in front of thousands, even millions of prospective customers with a well targeted Google Ads campaign. However, regardless of how many people you reach, you'll only turn those impressions into enquiries or revenue if your website is well optimised.
In other words, your website should be fine tuned to entice those who click on yours to take a desired action - whether that's to enquire about your services, purchase a product or sign up for your mailing list.
To measure how well optimised your website currently is you'll need to consider the conversion rate (total website visitors divided by the no. desired action outcomes). This number should be continually monitored and website changes tested and measured to help improve the ROI of your campaigns. With that in mind, let's take a closer look at what's needed to optimise your website for your next Google Ads campaign.
1. Optimise your landing pages
Your landing pages need to provide a seamless experience for those who click on your ads - one which drives them to take action.
The content of your landing page should be directly related to the content of the ad the user clicked on. This linkage both ensures users don't quickly lose interest (or feel as if they've been tricked), and has a direct impact on Google's Ad Quality Score and thus the ad's performance. Google's quality score is:
Measured on a scale from 1-10 and available at the keyword level. A higher Quality Score means that your ad and landing page are more relevant and useful to someone searching for your keyword, compared to other advertisers.
To improve your quality score you should make your landing page appear trustworthy, be easy to navigate and relevant. The information presented should be concise and well written, leading to a clear call to action (CTA). It should be absolutely clear what you're offering and users should be drawn towards your CTA by both convincing copywriting and good user design. Keep the essential information on your landing page above the fold if you can.
Landing pages require ongoing updates, so don't necessarily expect this to be perfect on the first attempt. It can be a good idea to try different headlines, design features and CTAs to test their effect on your landing page's conversion rate.
2. Set up Google Analytics
Google Analytics is used by more than half (55.49%) of all websites. That's no surprise - marketing is useless if it can't be accurately and consistently measured, and Google Analytics is the ultimate measurement tool. It enables you to get a clear understanding of how your website is performing, including who's visiting, from where and why. This makes it possible to track the performance of all your digital marketing campaigns (including Google Ads) to determine ROI and make improvements where necessary.
For example, if Google Analytics tells you that your ad has been seen by a large number of people, but not clicked, it could be time to tweak the copy to improve click-through-rate.
If you'd like to delve even deeper, Google Tag Manager is a must-have. This smart piece of software helps track conversions on your landing pages and feeds that data through to Google Analytics, to give you a full picture of your ad's performance.
3. Speed up your pages
When your visitors experience a slow, laggy website they're much less likely to find what they're looking for and follow through on your CTA. In fact, the highest e-commerce conversion rates occur on pages with load speeds of just 0-2 seconds.
You can speed up your page by optimising the images, reducing their resolution, removing and/or minimising unnecessary code and enabling browser HTTP caching. This will most likely create a better user experience, improving your Google Quality Score, landing page conversion rates and Google search ranking at the same time.
4. Make sure your website is mobile optimised
Over 60% of Google Ads clicks now come from mobile. That means if your website isn't optimised for mobile you could lose a large portion of your audience, no matter how good your ad copy is.
It's a great idea to always use responsive design when creating landing pages, so that whatever device your prospective customers are using, they still have a positive experience. To ensure that your site is mobile-friendly, you can test it using Google's Mobile friendly tool.
5. Use Call Tracking
Call tracking allows you to track the number of customers calling your business after clicking one of your ads. This is an essential tool for any business looking to drive enquiries via phone.
This platform can show you how often your ads convert into calls so that you can optimise and improve. As well as via Google Ads, you can track calls that come through your contact page, banners or CTAs once users arrive at your site from any other traffic channel, like organic traffic for example.
When running Google Ads for your business, ensuring that your website is properly optimised for conversion and ready to capture campaign data is vital. By providing users with a positive experience that is both relevant and compelling, you'll improve the conversion of your ads to drive sales. And by measuring the performance of your ads you can work to continually improve them to ensure you're getting a positive return on your ad spend.
To find out more about the relationship between Google Ad campaigns, your website and optimising your site for conversion get in touch with the digital marketing experts at Bright Labs today.