27 October 2022
Getting the one that got away: A beginner's guide to remarketing
Remarketing, sometimes known as retargeting, is the marketing equivalent of getting the one that got away. Done right, it can win new leads with minimal cost and effort - done wrong it can scare your customers away.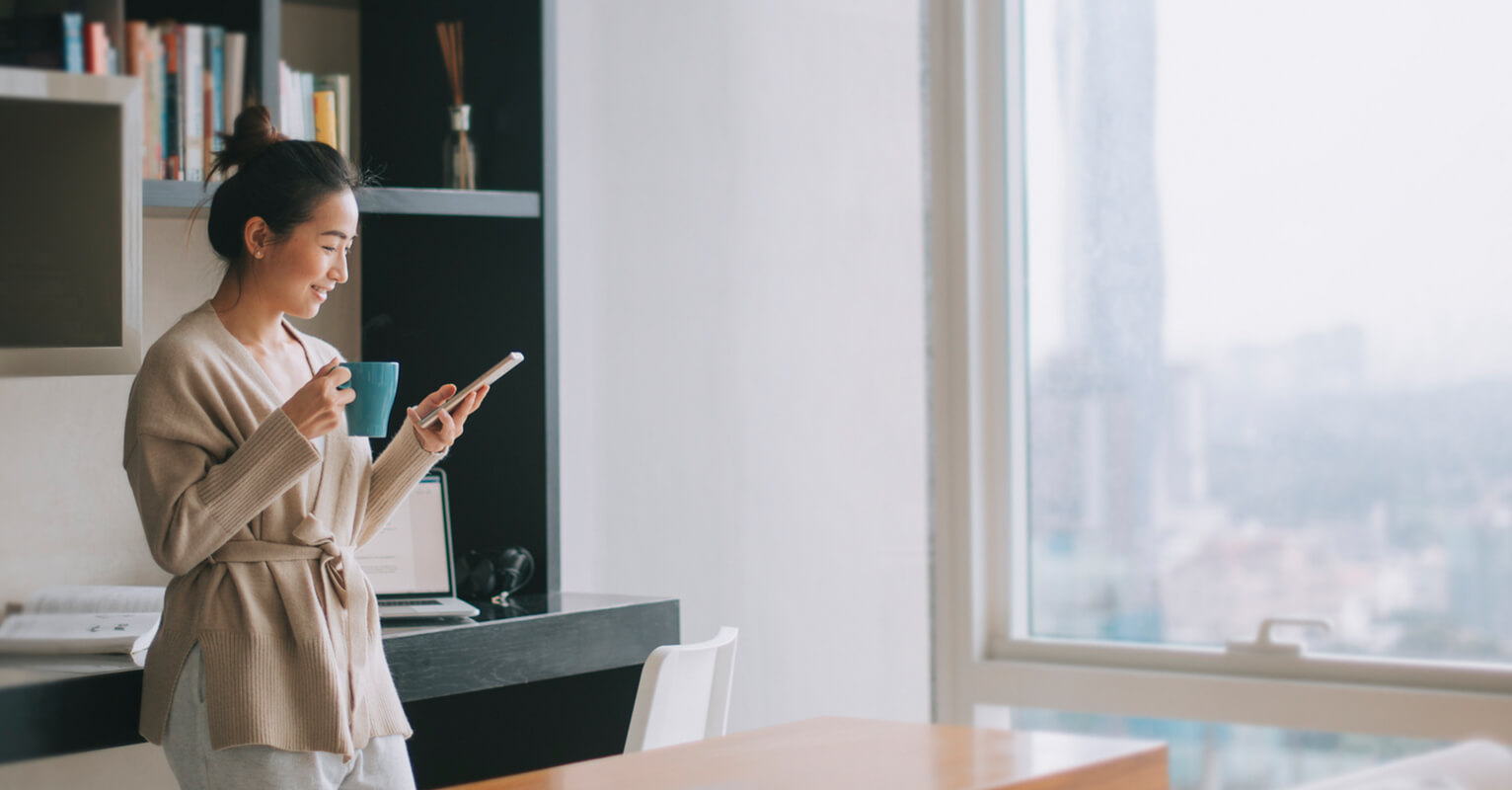 This can be a powerful tool in your business' marketing repertoire if it's used in a targeted way - but there are a few things you need to know before you get started.
What is remarketing and why should I use it?
Over 96% of people leave a website without performing the desired action, according to Forrester Research. There are countless reasons why this happens - people might get distracted, change their minds or decide they're not ready to accept your offering.
Whatever their reason for not following through, since they've already engaged with your business online it's safe to assume that they're at least a little interested. Remarketing is an easy, cost-effective way to nudge those interested consumers into taking action.
For example, you could show customers products they've been interested in, suggest that they complete an abandoned cart, or perhaps suggest a piece of content that complements whatever they were reading when they left your site. Whatever your strategy, it should convert bounced prospects into customers, keep your brand at the front of their minds and build longer-lasting customer relationships.
The results? Better marketing ROI, better conversion rates and increased revenue.
What remarketing tools should I use?
There's more than one way to retarget a prospect - from email and social to the all-powerful Google Display Network. Your business may want to use all or some of these methods, or focus on the one that's most effective for their industry.
Website remarketing
Website remarketing is a way to use pixel tags and cookies to tailor ads to those who have visited your site and left before purchasing or performing a certain action. This is essentially a way to pop back into that prospect's view and remind them that they're interested in what you're offering or that they were considering a purchase.
This type of retargeting should always be related to an action that a prospect took on your website if possible (this is known as behavioural retargeting). For example, if they spent time looking at a product then left, ads promoting that product are a great idea.
Site remarketing is typically carried out via Google Display, the largest remarketing network in the world with over 2 million sites. According to Wordstream, once someone has visited your site you'll be able to reach them via the network up to 18 times per month.
Social media remarketing
Facebook alone has almost 3 billion active users and is an immensely powerful remarketing tool (not to mention all other social media platforms). Just like website remarketing, the idea with social media remarketing is to target users who have engaged with your business via social media in the past.
For example, this can include super fans who frequently engage with your content, those who've visited your website or those who've downloaded your app. Again, these ads should be tailored to each visitor wherever possible to give them the best possible chance of conversion and reduce the risk of them feeling 'spammy'.
Create a sense of urgency with each ad to encourage users to act and consider using burn pixels. These will remove converted users from your remarketing lists to avoid spamming them with irrelevant content when they've already purchased.
Email retargeting
Remarketing via email should be a key part of your wider remarketing strategy. To enable this make sure your email allows you to track the way each user interacts with the email - are they forwarding them, clicking links, opening and closing them or completely ignoring them?
Those who forward your emails may present you with an interesting opportunity - a new shopper.
Those who click on links are the most likely to convert in future. Retarget them with relevant, timely emails.
The subscriber who doesn't open your emails or click on links is the least interested in what you're selling.
By tailoring your responses to the actions your prospects have taken you can greatly increase your chance of conversion. Email marketing can also be used to remind those who've almost completed a purchase that they may have forgotten something, providing a link to take them back to the site and complete their purchase.
Increasing your remarketing campaign's conversion
When remarketing is done well it reminds customers about what they liked about your brand, that they were interested in a certain product or service, or nudges them with informative content to help them continue their pre-purchase research.
But when it's done poorly remarketing can be, for want of a better word, creepy. Following prospects from site-to-site and popping up on websites they visit can create a negative impression if you're not offering something they want. To avoid this make sure your ads are tailored to suit each prospect wherever possible. It may even be a good idea to add an incentive to sweeten the deal (i.e. complete your shopping cart purchase now and receive free shipping).
Doing this effectively will improve the return on investment of your remarketing campaign and result in more conversions. Win, win.
Get the one that got away
Remarketing should be a key tool in any business' digital marketing repertoire. It's a great way to improve brand recall and get a great return on your marketing dollars by targeting prospects who are already interested.
If it's done with care, strategic insight and a tailored approach - it can be a powerful way to grow your business by bringing customers back or attracting prospects who've shown interest in the past.
Need help building a powerful remarketing strategy? Get in touch with the experts at Bright Labs today.