16 April 2013
Are electronic signatures legally binding?
Signing your name on the dotted line has long been the definitive way of binding yourself to a contract. But in this day-and-age of paperless transactions, it has become increasingly crucial for all businesses to protect themselves when making agreements electronically.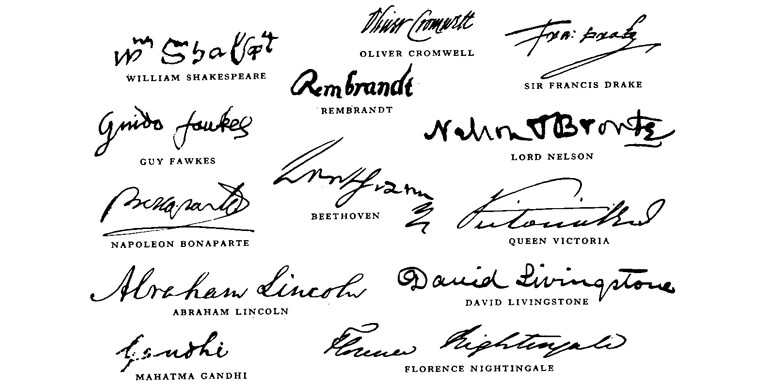 Problems can arise when one party wants to end an agreement. They may go back to the original contract and argue that it was never actually valid. Another situation would be when someone tries to hold you to something discussed electronically when you had no intention of allowing yourself to be legally bound.
What is one to do?
Electronic signatures vs. Digital signatures
An electronic signature is a broad term which can cover a typed name as well as a digitised image of a handwritten signature.
One type of electronic signatures is the digital variety, which encrypts user-specific signature information using a private key and outputs a public key that is used to verify the authenticity of the signature. This type of technology helps prevent forgery and helps avoid the possibility of having the signer later deny the contract.
E-signatures and the Law
The Electronic Transactions Act (ETA) sets out general requirements for a signature to be legally enforceable. Here's what they require:
A method used to identify the person and to indicate the person's approval of the contents
The method used is as reliable as is appropriate for the purposes of the communication
The person who requires the signature has consented to the use of the method
The points above provide general principles and guidelines but don't really do much to tell us what would hold up in a court of law. Some recent cases have shed some light on the issue.
In a recent Federal Court case, it was held that a signature made using an electronic pen was just as valid as a scanned signature (Getup Ltd v Electoral Commissioner [2010] FCA 869) and another case from the UK found that a typed name can serve as a binding signature, if used to give authenticity to the document (J Pereira Fernandes SA v Mehta [2006] EWHC 813 (Ch) [2006] 2 All ER 891).
What works for you?
When used the right way, e-signatures can offer numerous benefits to your business. It's an eco-friendly business practice that can also improve efficiency, allowing your business to cut costs by saving time and resources.
If you do choose to use e-signatures, bear in mind the nature and value of the agreement to determine which method would be best for your business.
One way to create a very simple e-signature is to scan your handwritten signature and create a PNG file with a transparent background, so that it can be inserted into different documents. While being easy and cost-free, this method provides little security against forgery or misuse.
If your document flow is heavy enough to create a significant benefit, and the cost isn't an issue, have a look at the vast range of software that utilises encryption technology to create verified digital signatures.
Final Thoughts
Whatever you decide - even if it's to stick with the good old-fashioned pen, paper, printer or fax - it pays to be diligent when it comes to making sure that your agreements have legal standing. While it may be a little tedious at times, it sure beats getting burnt and learning the hard way!
Disclaimer: The above is not legal advice. Please seek professional legal advice to suit your individual needs.