22 July 2017
The power of emotion in content marketing
BBC StoryWorks' recent study reveals a link between emotions and campaign metrics that can enhance the success of content-led marketing campaigns. As a result, brands should aim to increase emotional engagement in their content marketing strategies.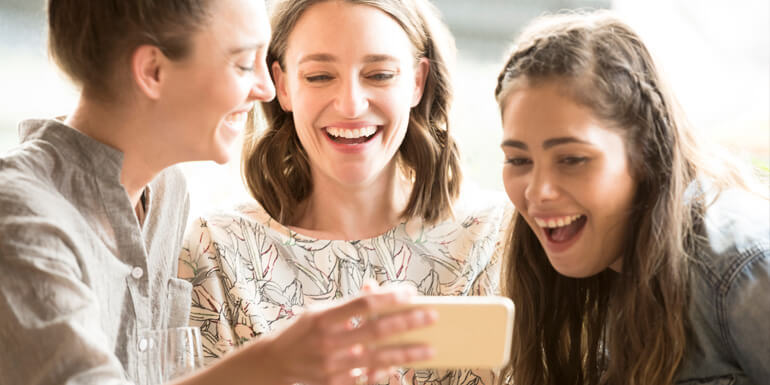 Studies are increasingly showing that people rely on emotions more so than information to make decisions. For brands, this means emotional responses to marketing content are often more influential on a person's intent to buy than the content itself.
Content that triggers emotions can drive campaigns and lead consumers to take the next step in the customer journey or spark a desire to associate with a brand.
Emotion can be a powerful advertising tool for content creators who have a clear understanding of the link between emotions and brand metrics.
As Douglas Van Praet, author of Unconscious Branding: How Neuroscience Can Empower (and Inspire) Marketing, wrote in Fast Company, "the most startling truth is we don't think our way to logical solutions, we feel our way to reason". According to him, emotions constitute the foundation on which decisions are made.
The Science of Engagement 2.0
The Science of Engagement 2.0 is the second instalment of BBC StoryWorks' 2016 award-winning study 'Science of Engagement'.
The study showed that content-led marketing is considered trusted, persuasive, and has a powerful emotional impact on the audience involved.
Building on this, the second instalment titled 'Using emotions to power campaign performance' focuses on maximising the impact of campaigns through the link between emotions and metrics such as awareness, positivity, brand image and consideration.
After considering which emotions drove engagement, BBC StoryWorks established some key findings:
No emotion is a bad emotion when it comes to creating content-led marketing campaigns.
Serious emotions (such as fear, puzzlement or sadness) can deepen subconscious relationships between brands and consumers.
Triggering serious emotions can also increase subconscious positivity by 35%. As a result, viewers are more likely to support the campaign objectives and become more aware of the brand.
"Intrigue but don't confuse" - the right level of puzzlement will drive consideration and referrals, but too much may deter people and reduce brand impact.
Lighter emotions (such as happiness or surprise) drive consideration and brand image, ultimately playing a pivotal role in influencing consumer purchase decisions.
Evoking the right emotions can drive social referrals. 55% of consumers who express happiness, puzzlement or fear from viewing particular content are likely to share it.
Remember the basics. Brand presence is key. Clearly label your brand in the content as it adds credibility, helps content recall and builds a reliable perception of your brand.
Case studies
Always: #LikeAGirl campaign
As anger is a negative emotion, some believe it is best to avoid it in advertising. Many assume that it will associate their brand with negativity when, in fact, anger can spur action and cause an audience to reconsider their views or ask essential questions.
Always' #LikeAGirl campaign won several awards for drawing attention to the confidence crisis among girls and the negative impact of stereotypes.
By portraying situations of the phrase 'like a girl' being used as an insult, the video emphasises its disempowering effect and incites a movement towards redefining #LikeAGirl into a positive affirmation.
The World Wildlife Fund: Stop Climate Change Before it Changes You
Fear-focused marketing is all around us. It can be seen in anti-smoking commercials, WorkSafe ads and ads aimed at preventing drunk driving. What makes fear powerful is its potential to make content go viral.
The World Wildlife Fund is one brand known for its controversial and fear-inducing imagery. It's Stop Climate Change Before it Changes You campaign creates a sense of urgency and prompts the audience to take action to prevent terrible things from happening.
As BBC StoryWorks found, there is a critical relationship between emotions and viral content. Campaigns such as the above demonstrate that triggering fear in someone can stimulate commenting and social sharing.
Tips on how to enhance emotional engagement in your content marketing strategy
The first step is to gain a deep understanding of your target audience. What type of humour do they appreciate? What frustrates, angers or pleases them? The emotions you cultivate and the way you go about developing them will vary depending on your target audience.
To engage your audience, your story has to be relevant and genuine. If your story isn't believable, your audience won't trust you. If they don't believe you, they are likely to discount any emotions they feel as 'just another' manipulative advertising tactic.
Think deeper. Like anger, many brands avoid being associated with sadness as a negative emotion. Sadness, however, evokes a personal and empathetic response and can benefit content strategy and customer relationships if harnessed correctly.
Consider adding a video to the mix. Whilst BBC StoryWorks found that both text and video content generate emotional engagement, the video was found to have a slight lead when it came to impact by reason of the nature of the medium.
Brands should aim to tap into the right mix of emotions to create balance and a continuous connection with your audience. While a brand is unlikely to be able to associate itself with every emotion, it also isn't wise to focus only on one.
The key takeaway is this: understanding how emotional responses affect customer engagement in content-led marketing is central to producing more effective campaigns.
With this in mind, brands should aim to create emotionally engaging stories in order to keep up with a digital age where emotional intelligence and storytelling are playing an increasingly central role.