28 May 2013
New technologies are changing the way you shop
The way we shop is constantly evolving, but what is really possible as of now? Let's have a look at some of the most interesting new technologies that are reshaping how shopping is done.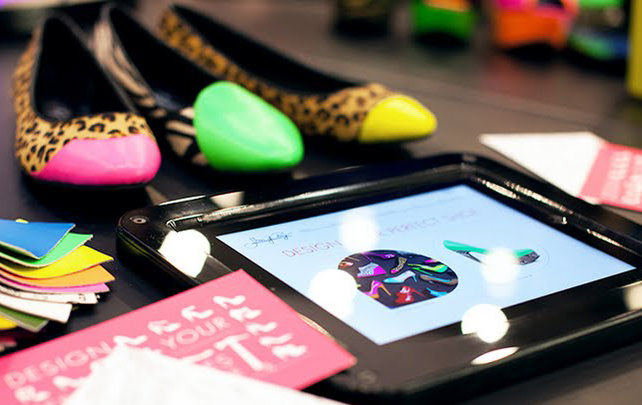 It's hard to believe that in an era in which seemingly everyone is plugged into computers, smartphones, and tablets, some powerful new technology has not come along and completely taken over the way people shop.
But new technologies for shopping are blurring the line between 'marketing' and 'sales' more than ever. The case may be that the store of tomorrow is just around the corner - or somewhere even more convenient.
Shoppable videos
Consumers have turned to user-generated video reviews as part of product discovery.
Search for nearly any product on YouTube and you will turn up tons of video reviews and unboxings, ranging in quality from the useless to the captivating.
Google is fully aware of this use for YouTube, too. The company has announced a 'gadget channel' aimed at easily turning videos into sales.
The new service rapidly connects the viewer with online retailers that have the product in stock.
By closing the gap between product discovery (viewing the video) and purchasing (finding a retailer to buy from), shoppable videos are encouraging a heightened level of sales and marketing alignment - a recurring theme among the latest trends in online shopping.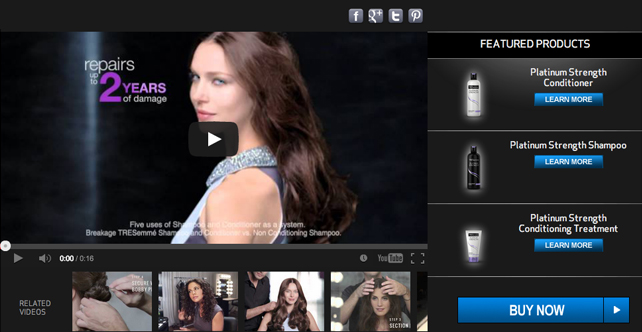 Tresemmé: YouTube channel
But, Google is not the only company to recognise the power of video. Ditto is allowing users to virtually try out a pair of eyeglasses before purchasing them, thanks to user-captured videos called 'dittos.'
These are part of a nifty web app that allows shoppers to superimpose glasses onto their faces to see how the eyewear looks on them, before they buy.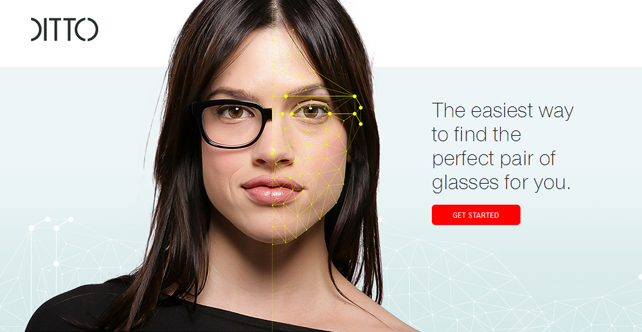 The rise of the virtual store
A growing number of brick-and-mortar stores are turning portions of real estate into virtual displays where customers can browse and make purchases by clicking on images of the products or scanning QR codes.
Wal-Mart has experimented with 'Virtual Toy Store' displays in places like the Toronto subway. Passers-by are presented with 3D images of current toys and they can make a purchase by scanning a QR code with their smartphone.
Wal-Mart has also joined forces with Proctor & Gamble to deploy sales trucks throughout New York. Each truck is a rolling storefront, with product images and QR codes lining the body panels.
Items showcased on the trucks are heavy, common necessities like dog food and cases of water – anything an urbanite might not care to lug around the cityscape.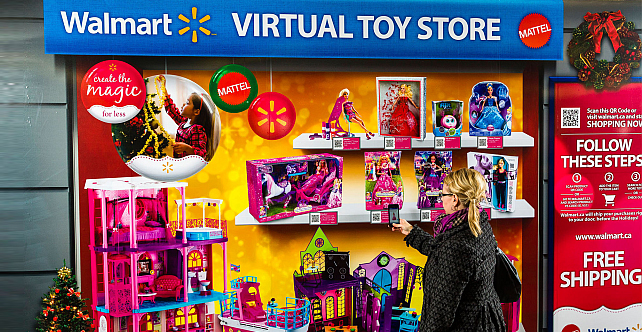 Walmart: Virtual toy store (Photo Credit: CNW Group/Mattel Canada, Inc. via newswire.ca)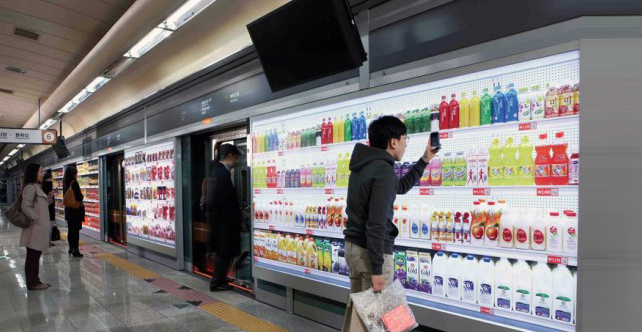 Shopping for groceries using QR codes at the local station on your way home from work (Photo Credit: designboom)
In addition to convenience, virtual reality technology allows shoppers to still enjoy the multi-sensory 'experience' of shopping.
Retailers can now provide an in-home extension of their physical stores. Home Depot's mobile app leverages technology so that customers can place virtual items their homes and visualize how they would look. Shoppers can interact with the furniture, experiment with sizes, colours and locations, then choose what options they like best.
Another way retailers are bridging the gap between the digital world and the physical world is through virtual changing rooms.
In Japan, Toshiba developed a way for shoppers to virtually 'try on' articles of clothing without the hassle physically doing so. Shoppers simply stand in front of a full-size 3D screen to get their bodies scanned and measured. From there, they can mix and match outfits on their phones and decide what suits them prior to making any purchases.
Made to order
Some online retailers are experimenting with customisable products that allow customers to create unique, one-off items using modular components.
Shoes of Prey (now closed) brought this technology to bear in the area of women's shoes. Such technology is enticing to the consumer because this kind of shopping offers them a level of personalisation not normally found in a traditional retail setting.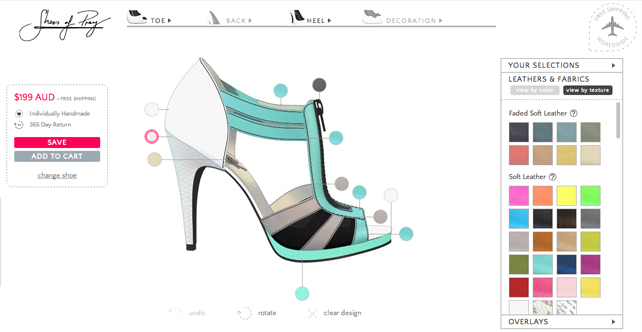 Shoes of Prey: Design shoes online
With the advent of 3D printing, it is only a matter of time before all sorts of modular products are fully customisable by the shopper - from custom action figures, to slightly more practical things, like custom flatware.
Social retailing and shopping
Another emerging trend is social retailing. Sites like Groupon and Livingsocial are adding incentives (like group buying power) to the online shopping experience.
Adding incentive is critical for successful social shopping. The consumer needs to either get a discount out of the deal, or some social currency that makes it cool to them and their network.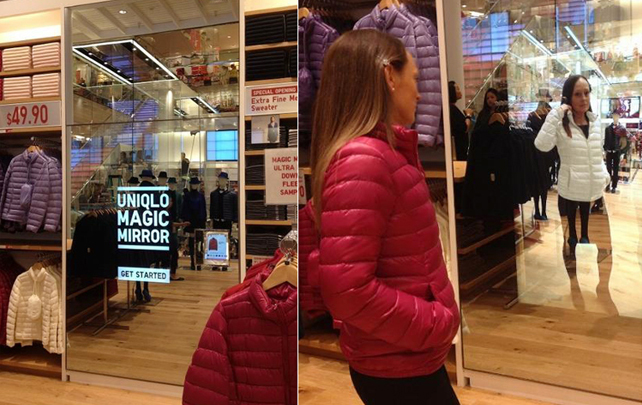 UNIQLO's Magic Mirror
What's more, social media platforms such as Pinterest, Twitter and Instagram are already offering options for in-app impulse buying. This means with the swipe of their thumb, social media enthusiasts can browse and buy any product on their social media feed that catches their eye.
Social show rooming is a more recent addition to the social retailing trend. Stores are now integrating social media into their physical stores. For example, Nordstrom encourages its customers to 'pin' their favourite Nordstrom items on Pinterest so that the most popular picks can be featured on interactive displays within the store.
A strong social media presence drives sales both online and offline. It can help ensure that brands stay connected to their customers and well informed about what's in demand.
Smart shelves and digital price tags
This one's a real game-changer for retail store owners.
Relying on humans to update pricing or restock items has always been costly and time-consuming for businesses. That's why retailers are beginning to utilize 'smart' digital price tags and shelf technology, which allow them to change prices and monitor inventory in real time.
With smart shelves, retailers and manufacturers can scan the content of a shelf using embedded sensors. This ensures accurate pricing for customers and relieves sales staff from the job of manually monitoring the shelves.
Manufacturers are also hoping to use smart-shelf technology to automatically send shipments to their stores when products are running low. For consumers, this means never worrying about products being temporarily out-of-stock.
Beacons
Beacons are not exactly new to the technological landscape, but the scope of its use has evolved since they were traditionally used to alert customers to discounts and coupons.
Take the everyday example of a customer wandering aimlessly down store aisles, getting frustrated because they cannot locate their desired item. Using beacon technology, customers can download the retailer's app, opt-in to beacons and easily locate that specific item as beacons broadcast signals to their mobile devices.
So as well as enticing customers through discounts and coupons, beacons will soon transform shopping experiences.
The future is now
All of the above technologies are working - right now.
The challenge is found in connecting your brand to these innovations in the way that best serves your customers. People are not always embracing of new technology in and of itself; they need to be given clear indication of value of taking a chance on a new idea.
The best way to put new sales tools to work for your business is to understand that shoppers are looking for increased convenience, saving time and money, and lightening the load.
How could these new technologies work for you and your customers?